Personalized to your needs
And costs less than ₹60/day
Free return within 5 days
100% Money-Back guarantee
Products in Fitday PCOS Box @ 25% off
Assorted products to help manage PCOS.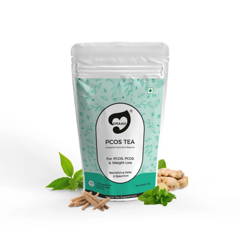 PCOS Tea helps bring hormonal balance, regularise periods and lose excess weight. It also improves insulin sensitivity, reduces testosterone levels, improves acne and promotes ovulation. Having a pleasant smooth taste, Oraah PCOS tea helps with reducing hirsutism, boosting metabolism and purifies the body of toxins and waste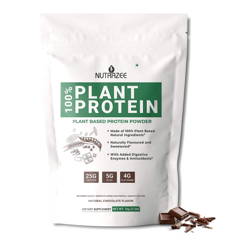 Nutrazee 100% Plant Based Protein Powder Blend
Nutrazee's 100% Plant Protein is a vegan friendly protein powder formulated to provide a high amount of protein that is sourced from plant-based natural ingredients. Our plant protein is naturally flavoured and sweetened to bring you a delicious, plant-based protein that provides you with a complete amino acid profile.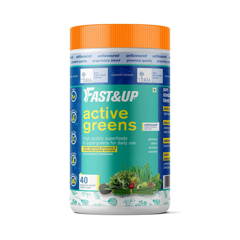 Packed with Plant Power, Fast&Up Active Greens brings together the best nutrients from land and sea to support general well-being with reduced acidity, healthy digestion, strong immunity and nutritional balance with clean and Quality plant-based superfoods.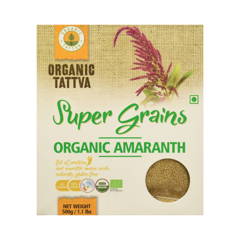 Organic Tattva Amaranth Seeds
Organic Amaranth seeds are obtained by chemical-free procedures. These seeds are primary ingredients in bread, pasta, baby foods, instant drinks, etc. Organic Tattva's Organic Amaranth Seeds are a rich source of calcium, iron and protein. Along with these, Organic Amaranth Seeds also contains dietary fibres, vitamins and various other nutrients. A 100 gm serving of Organic Amaranth Seeds contains 0 gm trans fat and 0 mg cholesterol.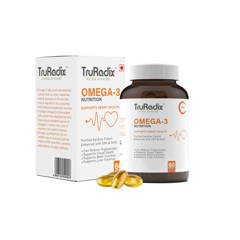 Omega-3 is a type of essential fat that the body cannot make on its own and should be supplied to the body through external sources. They are polyunsaturated fats with several health benefits. The two main omega fatty acids eicosapentaenoic acid(epa), and docosahexaenoic acid(dha). Omega fats are important components of the membranes that surround each cell in the body. They provide calories to the body and have a major role in the optimal functioning of the heart, blood vessels, lungs, immune system, and endocrine system.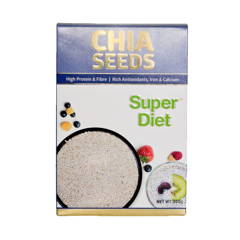 Chia seeds are loaded with Omega-3 fatty acids, ALA (Alpha-linolenic acid), proteins, fiber, Vitamins & Minerals (potassium, calcium, magnesium, vitamins A, B12, E, C), niacin, and poly-phenolic antioxidants. SUPER DIET™ Chia seeds are sourced from the best organic farms that ensure the seeds retain their high-fiber content which gives the feeling of satiety upon consumption. Chia seeds help with weight management, improving hair health, detoxifying the digestive system, and promoting growth of healthy hair. The antioxidants in Chia seeds support heart health and act as an immunity booster.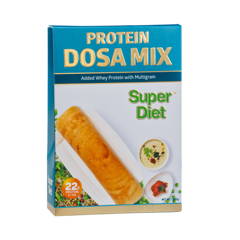 Super Diet Protein Dosa Mix
Health conscious people on a high-protein diet no longer need to give up on their favourite breakfast of dosa. The Super Diet™ Protein Dosa Mix contains high-quality whey protein concentrate in addition to grains like rice flour, black gram dal and refined wheat flour. Whey protein is a fast-release protein, having high biological value with rapid digestion, complete absorption and efficient utilization of essential amino acids by the body. These amino acids boost the immune system function and helps prevent breakdown of muscle tissue while promoting fat loss. Black gram dal, high in protein, is an excellent source of fibre and packed with lots of vital vitamins and minerals. Enjoy your hot dosa guilt-free!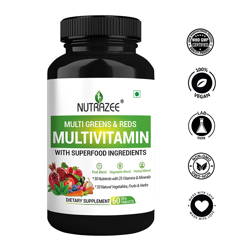 Nutrazee Multi Greens & Reds Multivitamin with Superfood Natural Fruit, Vegetable & Herbal Blend Powder
Nutrazee's high potency Multi Greens & Reds Multivitamin for men and women contains a robust combination of multivitamins, minerals and food based superfood ingredients for optimal daily vitamin nutrition. Our multivitamins are designed to help fill the nutritional gaps and keep your body moving. Just 1 tablet per day Enjoy antioxidants, amino acids, minerals, fibers, enzymes, nutrients, vitamins and anything that your immune system truly needs with just 1 tablet per day.
Who can use Fitday PCOS box?
Medically diagnosed with PCOS, PCOD
Facial hair growth, acne and pigmentation
Delayed or irregular periods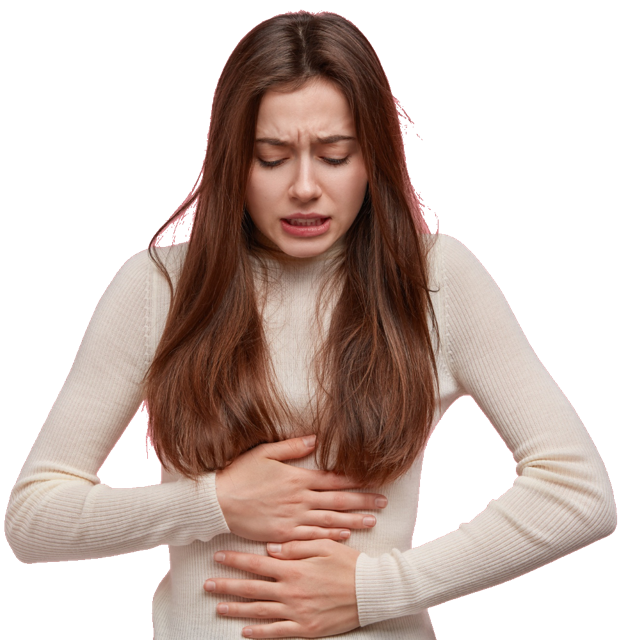 Poor sleep and high stress
Poor metabolism and inability to lose weight
Medically diagnosed with PCOS, PCOD
Facial hair growth, acne and pigmentation
Delayed or irregular periods
Poor sleep and high stress
Poor metabolism and inability to lose weight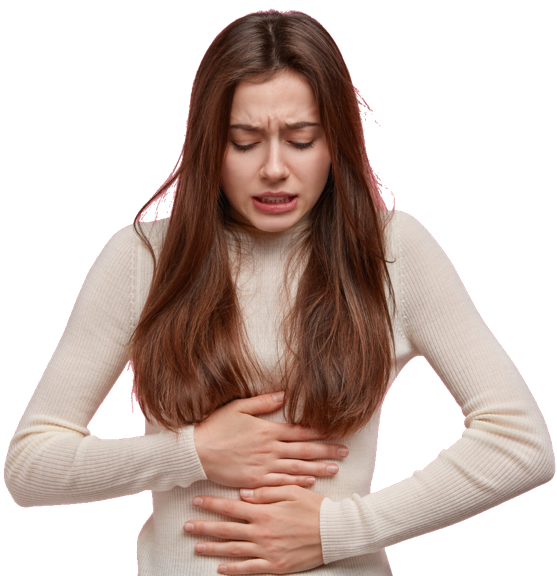 PCOS of Poly Cystic Ovarian Disorder is a hormonal disorder causing enlarged ovaries with small cysts on the outer edges.
What is the main cause of PCOS?
PCOS is caused by higher-than-normal levels of a hormone called androgens. The ovaries produce this hormone, which are chemicals that control functions in the body.
How can supplements help with PCOS management?
Diet and lifestyle are the primary contributors to hormonal imbalances. Supplements along with right nutrition can play a key role in helping women manage PCOS.
Do these supplements have any side effects?
These supplements are 100% safe to consume without any side effects. We recommend consulting your physician to check for any allergies.
Can I consume these with other medicines prescribed by my doctor?
Absolutely! Your doctor would most probably recommend multivitamins and supplements to support your treatment. We have just simplified your supplement selection process by curating this bundle.
Is this a substitute for my regular medication?
These supplements are for managing your vitamin deficiencies, managing stress, sleep and other lifestyle induced issues. Please consult your doctor before taking any medication related decisions.